SHOPPING CART INTEGRATIONS
Our state of the art software connects with over 100 stores, shopping carts and marketplaces making for a quick and easy integration between your system and ours. We also offer customized integrations if necessary and our IT team will work with you 100% of the way to ensure a smooth transition.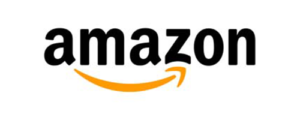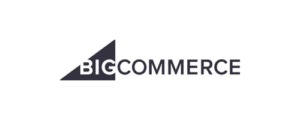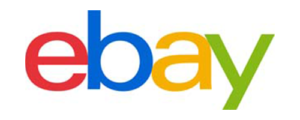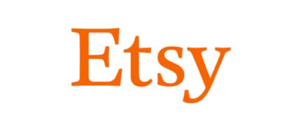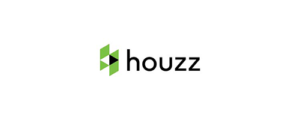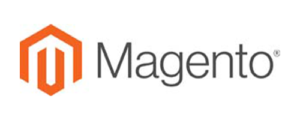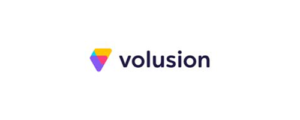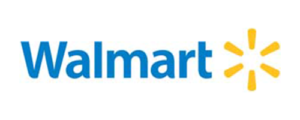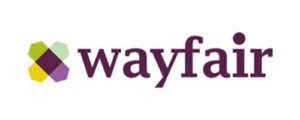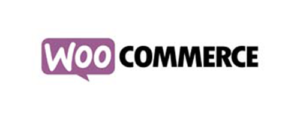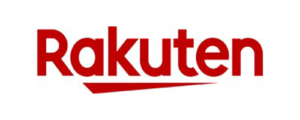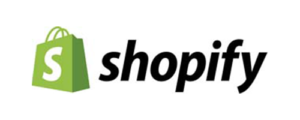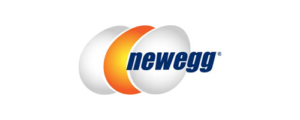 Your full service e-commerce 3PL
For 85 years, Standard Distribution Co. has been a leader supply chain/logistics industry. Over the years, our company has grown and diversified to keep up with the times. As the 3PL industry evolves and e-Commerce sales become more and more a part of our industry we've decided to evolve as well. SDC Fulfillment is a one stop shop for any online retailer, whether you're a start up or an already established brand shipping 1000's of packages a day, SDC Fulfillment has the infrastructure, staff and advanced inventory management software allowing peace of mind to those we serve.
WHY CHOOSE SDC FULFILLMENT?
Order fulfillment happens after a customer makes a purchase. In short, it takes the customer orders (purchases) then finds, allocates, and delivers the merchandise to the shopper. Omnichannel fulfillment is the order fulfillment process completed across multiple channels. In fact, it uses the full resources at the retailer's disposal to get the order to the customer. For example, an order can be accepted online (buy channel). It can be shipped-to-store from the warehouse (fulfillment center). Alternatively, it can be picked up in-store (brick and mortar store). There are many possibilities and permutations.
Omnichannel fulfillment is different from traditional models. The most common fulfillment model is a straight 'order in – warehouse fulfills' process. It is actually like having a single order management business rule. However, this is without the flexibility to optimize across other options. It might get the job done. But, it does not leverage the retailer's full resources. Simple fulfillment is not always the best option for the merchant. In contrast, omnichannel fulfillment is about using one of a variety of order completion strategies. Specifically, it is about choosing the option that makes the most sense for that order.
A few examples of omnichannel fulfillment strategies include:
Ship-from-DC (warehouse)
Ship-from-3PL (or manufacturer)
Ship-from-Store
Ship-to-Store (for In-store Pickup)
Ship-to-Partner (pickup depot | carrier | post outlet | locker)
With this variety, the order management engine can use business rules to choose the best option. These business rules are those setup by the retailers. A retail systems admin can choose rules from a drop down menu. They can also create new business rules with easy to use boolean AND, OR, NOT commands.
Kitting and assembly is recognized as a process of taking any number of SKUs (separate but related items) and combining them into a single unit. A new SKU is created after that. The goal is to help you decrease inventory space; whether you choose to kit on demand or kit to stock.
Kitting and assembly is often required for retail distribution, eCommerce fulfillment, and more. In addition, this service is an effective way to lower production costs in manufacturing as well as reduce labor expenses and time in retail and distribution. At 3PL Center, we have the capacity to handle bulk products, assemble them, and even prepare retail packaging for them.
At SDC Fulfillment, we use the latest logistics and warehousing technology and equipment to provide a full range of kitting and assembly solutions. Since our inception, we are able to respond to increased retailer demand in a swift and affordable manner. We have the capability to fulfill both large and small amounts of consumer orders, which include pairing and bundling commonly purchased items. 3PL is also able to help you identify and source for stellar kitting materials with a fast turnaround time. Need environmentally friendly, customized, or stock boxes? We've got you covered.
SDC Fulfillment has a combined experience of more than 45 years for providing third-party logistics services via our world-class amenities. When you choose us as your kitting and assembly partner, you can enjoy the most advanced 3PL capabilities that we have meticulously developed since our inception. What's more, our kitting and assembly services come at extremely affordable rates. We are dedicated to implementing fair pricing practices to our customers; we want you to be 100% satisfied with our services every single time.
Our team believes that accurate assembly is all about quality. We have a consistent track record of meeting quality expectations, quality communication, and quality processes. Whether you need to re-label 9,000 units, install hard drives into external enclosures (requested by technology companies), or frame fine art, our skilled labor force can handle the job cost effectively and quickly.
Other items we have kitted and assembled during the course of our operations include food supplements, toys, software, computer hardware, audio and video cables, and more. With keen attention to detail, we can handle all types of kitting and assembly jobs, regardless of size and complexity.
When your customers order your product they want it to arrive at their doorsteps as quickly as possible. That's why we provide same day shipping of your product as long as the order is received by 11:00 PM CST.
Today's eCommerce customer expects their order to arrive at their doorstep as quickly as possible, in the exact condition anticipated, with timely and accurate transparency during the fulfillment and shipping process. That's why our eCommerce fulfillment operations allow you to monitor every order as it's being fulfilled. Furthermore, with as late as a 5:00 pm order cutoff time, your business will impress and retain more customers.
It's one thing for eCommerce fulfillment services to boast about or promise Same-Day Order Fulfillment, but at Red Stag Fulfillment, we know we're carrying out an expectation for your business. That's why our efulfillment guarantees ensure that your orders are filled accurately and on time, 100% of the time.
Our state of the art warehouse management system allows real time monitoring and status updates to ensure complete visibility every step of the way. You can quickly view, filter, and export the data you need and can set up custom alerts to help with inventory management.
We create customized, flexible fulfillment solutions by establishing electronic connections between your enterprise systems, e-commerce platforms and o, with comprehensive order management and transportation management capabilities. uses an efficient workflow process that sorts and prioritizes orders, with these capabilities:
Options for EDI or manual order entry
Order processing capabilities include creating picking/packing lists, shipping labels
Real-time inventory management
Continuous replenishment
Order inventory allocation and reservation
Fewer touches with advanced picking methodologies
Transportation integration, including with parcel and LTL express carriers
Online shopping is more relevant than ever today, meaning that returns are not as simple as they once were. While some omnichannel retailers have both brick and mortar stores and online stores, many ecommerce stores exist only online, which can make dealing with returned items more difficult and costly. In addition to that, if your returns policy is executed poorly, it can hurt your brand reputation and customer satisfaction. However, if you have an effective reverse logistics program as part of your ecommerce fulfillment services, it can help you gain your customers' trust and loyalty, and even increase sales.
Effectively managing ecommerce returns can be tricky. This is partly due to the fact that a flexible and easy return policy is very important to your consumers, however, too liberal of a return policy leaves room for abuse and can cause your business to lose money. There are several returns processing best practices that you can implement to ensure you are making the best choice for your customers and your profit margin. A customer with a low number of returns is not always associated with maximum profitability, which is why having a forgiving return program can be beneficial. When creating or updating your return policy, it's important to look at current data to align return rates with net sales to learn who your most and least profitable customers are—and the frequency of returns from this group of customers. This can help you decide the best way to achieve customer satisfaction with returns, whether that means free returns, store credit or a number of other solutions.
Next, decide how to deal with serial returners who either buy items to wear once and return them, or purchase several different sizes in the same item to try them on and return the ones that don't fit. There are a few ways to combat this, one is giving shoppers the option to return the item for store credit or charging a service fee for refunding the original payment method to make exchanging the item less attractive. Making your returns policy clear before purchase will help your buyers manage their expectations. The last piece is comprehensively reviewing your actual customer return data and coming up with a policy that works for your business, and a strategy for efficient reverse logistics.
Cetrally located facilities
Based in Cedar Falls, Iowa, Standard Distribution Co. owns and operates 900,000 square feet of warehousing space. Our Mid-West locations are ideal for reaching most of the country in 2 days or less.
900
,
000
+ Sq Ft
Flexible Warehousing Space
83
Years
Family Owned and Operated