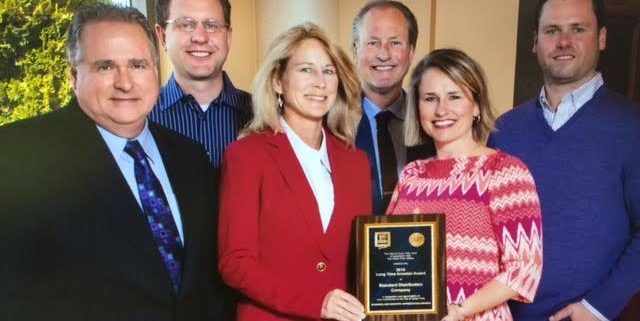 Why You Need a Fulfillment Center with a Commitment to Quality
Not all fulfillment services are created equal. There are very clear reasons as to why some succeed where others fail, and one major reason is quality.
At Standard Distribution Co., we are extremely committed to the quality of each and every service we offer. That is why we are able to consistently provide 100% order accuracy to our clients.
Standard Distribution Co. has been in operation for over 80 years. During this time, we have been able to optimize our B2B and B2C fulfillment processes, which provide an incredible benefit to our clients and their products. In addition to great service, we also provide a centralized location in the middle of the United States. This allows us to distribute product quickly and easily all across the country.
Advantages of Outsourcing Fulfillment Services
Many successful companies eventually find themselves at a crossroads. Progression in business often leads to outgrowing the current workplace environment. This typically leads to the acquisition of additional resources like an additional facility or additional staff. However, outsourcing some of these processes can be very beneficial to your business.
The biggest advantage is cost reduction. It is often much less expensive to hire trained professionals to handle services that go beyond the regular scope of your company. Turning over these duties to a fulfillment center allows you to let go of the hassle of trying to keep up with inventory, orders, and inevitable problems along the way.
Alleviating this stress gives you the opportunity to turn much of your focus and resources back to what your business does best. This helps to further the growth of your company rather than limit it.
Contact the Fulfillment Experts at Standard Distribution Co.
If you are in need of professional grade fulfillment services, Standard Distribution Co. is here to help. We have the knowledge and expertise to handle all sorts of orders with ease. Our operating systems ensure smooth and seamless flow from start to finish, giving your customers quality service in a short amount of time.
To speak with a Standard Distribution Co. representative, please give us a call anytime at 319-277-9280. You can also contact us via our website. To fill out a request, please click HERE. Thank you, and we look forward to helping you better your business!
https://www.standarddist.com/wp-content/uploads/2016/06/warehousing-awards.jpg
480
640
admin
https://www.standarddist.com/wp-content/uploads/2017/10/Standard-Distribution-Co.-300x99.jpg
admin
2018-02-08 20:32:50
2021-01-07 10:55:16
Why You Need a Fulfillment Center with a Commitment to Quality