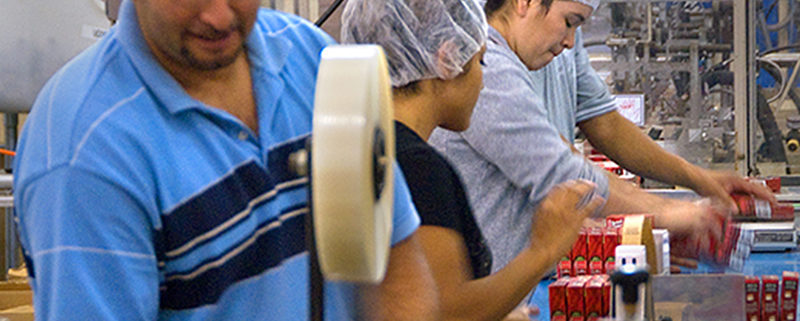 Warehouse Industry Experiencing Huge Growth Thanks to E-Commerce Boost
Consumers of today's world are shifting more and more toward online shopping. Whether this shopping involves various products or groceries, it is clear that consumers are becoming more and more accustomed to having their needs met extremely quickly.
This desire for instant gratification has made major impacts on a number of industries. E-Commerce is booming, and as a result the warehousing industry is booming as well. As companies look for ways to get their products into the hands of customers as soon as possible, warehouses are in a prime position to succeed.
Industry Pressures
Of course, this incredible growth is not all good news. The warehousing industry is currently experiencing quite a bit of pressure to make more room, and to make it quickly.
Normally, we see warehouses located outside of cities in a removed location that exists near a major roadway. However, now we are beginning to see warehouses springing up in all sorts of new areas with larger populations.
Dru Ghegan of Atlanta-based Bonded Service Warehouse explains in a Trucks article that, "All the space that was soft for a long time has filled up, so the cranes are going again. They're building warehouses as fast as they can."
Warehousing Services From Standard Distribution Co.
With more than 800,000 square feet of USDA and FDA approved warehousing space, Standard Distribution Co. has all the room you need for your products. Our centralized location in the Midwest allows us easy access to the entire United States, resulting in less distance for your products to travel before they make it to the consumer.
Whether you operate a B2B or B2C business, our facilities can provide you with the flexibility and scalability for all of your individual needs. No matter what uncertainty you face because of seasonality or questionable demand rates, Standard Distribution Co. is here for you and your business.
Contact Us Today!
To speak with a warehousing professional from Standard Distribution Co. about your warehouse requirements, please give us a call anytime at 319-277-9299. You can also request a complimentary quote on your next service by clicking here.
Thank you, and we look forward to working with you soon!
https://www.standarddist.com/wp-content/uploads/2018/04/E-Commerce-Packaging.jpg
800
800
admin
https://www.standarddist.com/wp-content/uploads/2017/10/Standard-Distribution-Co.-300x99.jpg
admin
2018-04-26 19:45:20
2018-05-01 21:32:40
Warehouse Industry Experiencing Huge Growth Thanks to E-Commerce Boost